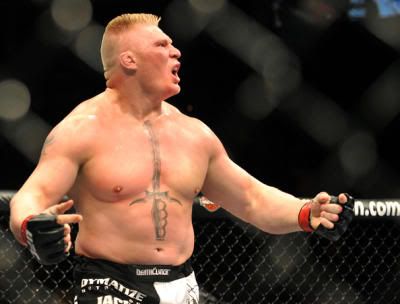 Brock Lesnar the UFC Heavyweight champion who withdraw from a title defense against Shane Carwin, due to diverticulitis.
"This week Brock Lesnar is going back to the doctor, getting fully checked out by one of the best doctors and hospitals in the world," relayed UFC president Dana White.
"If the doctors say things are going well and things are going in the right direction then maybe we're a few months away from him coming back. If it's not going in the right direction, he'll either be done and have to retire or he'll be out for a couple of years. So hopefully we get good news .
I hope it goes well, well surely miss Brock in the Octagon.