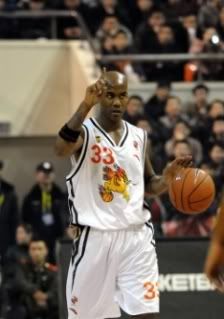 I haven't heard from this guy in a long while. The last time I saw Marbury was in a Celtics uniform, and now Marbury has parted with his current team in China to sign with another Chinese team. Marbury who went to China to resurrect his career.

Marbury signed a contract with the Chinese Basketball Association's Foshan Dragon Lions. That came after the Shanxi Zhongyu Brave Dragons released him last week, citing salary reasons and the inability of Marbury to guarantee his fitness to play.

Marbury ,meanwhile accused the team of "lying to him and Shanxi's fans", giving no details.

He joined Shanxi in early 2010 to revive his career and to market his "Starbury" brand of basketball shoes.

I hope he would straightened things up there in China, just hate to see a guy who used to be an All-Star in the NBA end his career on an ugly finish.